Here are our top 10 Vietnam Properties for foreigners, We wish to support you having a good life in Ho Chi Minh City with the limits of foreigners rights on residential property in Vietnam.
1. PROJECT of SUNSHINE DIAMOND RIVER IN DISTRICT 7, HCMC, VN.
View 3D Sunshine Diamond River Project May 2020
It's located at the development center of district 7 in Ho Chi Minh City, the triangle center of 3 districts: District 1 – District 2 – District 7 and located right next to the Saigon River – 3 faces adjacent the river-water surface bringing the fengshui of vitality and fortune, with 08 majestic blocks, Sunshine Diamond River will be an urban complex towards a smart & modern lifestyle. This is the place where people are the center of urban development, where technology 4.0 brings top values and renewable energy by the connected panorama View Of 1800, Resort 4.0 lifestyle is constituted by resort factor with balanced riverine ecological living space, applied smart technology by the "all in one" utility system to meet entertainment needs, enjoy the top life.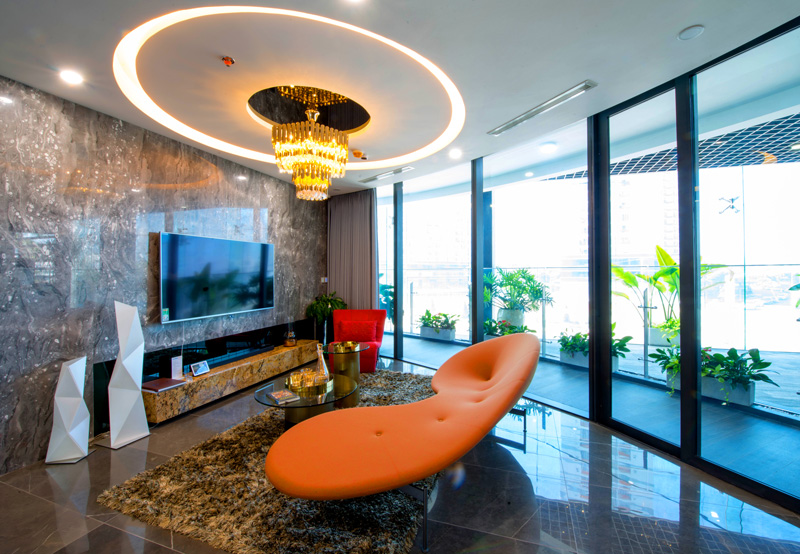 Sample Apartment Of Sunshine Diamond River
Name Of Project: Sunshine Diamond River

Address Of Project: No 422, Dao Tri Street, Phu Thuan Ward, District 07, Ho Chi Minh City, Vietnam.

Apartment Cost: from 50 to 65 Million Vietmese Dong/Square Metre (About 2,100 US$ per 1 Square Metre).

Total Land Surface Of Project: 11,258 Hectares.

Status Of Project: Under Construction.

Planning Time to Build Project: May 2020.

Apartment Type: Apartment 01 Bed Room, Apartment 02 Bedrooms, Apartment 03 Bedrooms.

Apartment Size: from 45 to 110 Square Metres.

Accommodation Style: Apartment, Villa, Penthouse.

No of Storey: 40 storeys

Facilities: Sunshine Mart, Foreign language center, Four seasons park, Water square, Hanging gardens, Walking path, Aerial walk, Outdoor play area, Library, Art fountain, River inner the area, Rowing boat watching the inner river, 4 seasons swimming pool, Sky Pool, Hair & Nail Salon, Gym – Fitness, Healthcare center, Luxury spa, Sunshine School, Smart parking.

Legal Ownership: Freehold for Vietnamese.

Policy for Foreigner: 50-years ownership for Foreigners.

Developer/Owner: Sunshine Group.
This first Saigon property project belongs to VIETNAM BY BIKE REALS Travel Co., Ltd which is the best Vietnam Property for Foreigners in Ho Chi Minh City, Vietnam. For more information about the Newest Property, Please do not hesitate to call this hotline (+84)888541515 for best advice.
Project Of Sunshine Diamond River In District 7
2. AQUA CITY IN BIEN HOA, DONG NAI, VIETNAM
Only 35 km from Saigon Centre, Aqua city becomes one of the best choices with about 25 minutes on the connected subway between Saigon and Aqua City. This the second Saigon Property you should own for working, living and investing in Vietnam Property instead of renting only.
Great Project Of Aqua City
Project Name:

Aqua City

.

Location: Long Hung Commune, TP. Bien Hoa, Dong Nai province

Owner Of Project: Novaland Group.

Total Planning Area: 305 ha.

Including Various Types Such As: land, Villas, Townhouses.

Complete Legal, Individual Background Books.

Synchronous Infrastructure Connects With Existing Residential Areas.
River Wharf connects to Saigon Center
The Project Of Aqua City Bien Hoa owns a prime location in the center of Long Hung commune, near National Highway 51, located between the urban centers of Bien Hoa and Long Thanh. It's located at the gateway to the East of Ho Chi Minh City, Bien Hoa - Aqua City ground is adjacent to Ho Chi Minh City, Binh Duong and Ba Ria Vung Tau. Convenient traffic compound from North to South, from East to West, located between two arterial roads connecting with Ho Chi Minh City is the existing National Highway 1A and Ho Chi Minh City - Long Thanh - Dau Giay Highway, only 25 minutes away from Ho Chi Minh City center with an ideal distance to study and work.
Besides, the location of Aqua City Of Novaland Group Investment is also in the direction of Bien Hoa - Long Thanh economic corridor in Dong Nai province's socio-economic development master plan to 2020. Therefore, Dong Nai People's Committee Nai has researched the planning of the area in the direction of the open economic and ecological urban area in order to create conditions for the development of the land in a sustainable, synchronous and modern direction in accordance with the general development orientation of the province Dong Nai in particular and the southern key economic region in general.
About Asian feng shui of living and business, You will check these Townhouses or Villas of Aqua City which is adjacent to big rivers such as Dong Nai River, Ben Go River, Buong River and Trong River, so residents enjoy fresh and healthy living space and great looking out for the freshair of the new day.
Benefit from transport infrastructure and infrastructure.
Regarding infrastructure, key traffic works and infrastructure that the Bien Hoa Bien Hoa Project directly benefits include.
Full Furniture in Apartment Price
The facilities of living in this AQUA CITY is with the excellent interior project and with the best resident's needs such as:
High-end commercial centers, supermarkets, convenience stores ... convenient for shopping needs of residents.

The system of schools at all levels, from preschool to high school, has sprouted and wings for the future development of children.

Recreation area for children.

Community living space.

Indoor sports areas and outdoor playground systems are wide and open.

Lake regulates large scale.

The marina represents the upper class.

Riverside Green Parks, Inner Parks, Flower Gardens, and Promenade with green vegetation bring a fresh and close to natural environment.

Security guards and professional security guards ensure residential security 24/24 ...
Important Advice: Vietnamese Way Of Life while is thinking about the bustling Saigon is like their all values of living, When you and Novaland are all understanding about the Riverside, Urban Life with the Nature Values instead of the Polluted Saigon, Novaland Group guarantee your best support and the free satisfied advice. You honestly contact to info@vietnambybike.com to ask for the full profile or call their hotline (24/7): (+84)888541515.
3. VINHOMES GRAND PARK DISTRICT 9 – BLOCK THE MANHATTAN for SELLING in 5/2020
In order to continue branding the strong name of Vingroup, the Vinhome Grand Park in district 9 of Saigon/Ho Chi Minh City with the reasonable cost for the numerous products such as luxury apartment, shophouse, villa, penthouse for foreigners owning 50 years and with extending time.
Vietnam Projects for foreigners of Vingroup become the most exciting community and many smart utilities that has a lot of people were come to join in the sale opening date 23 May 2020. This Vinhomes Grand Park project is promising the high-end life for foreigner's residents in this complexed Vinhomes Grand Park.
Manhattan Complex - Kickoff sale on 22th May 2020
Project Name: Vinhomes Grand Park.
Project Location: Hoàng Tử Xuyễn Str and Phuoc Thien Str, District 9, Ho Chi Minh City, Vietnam.
Owner Of Project: Vingroup.
Responsible Contruction Company: Coteccons.
Project Area: 271.8 Hectares.
Cost Per Unit (Apartment): Updating..
Status Of Project: Under construction.
Apartment Type: Villa, Shophouse,
Apartment/Shophouse/Villa Size: from..
Number Of Storey: 3 floors & 1 terrain/villa.
Legal Ownership: Freehold for Vietnamese.
Policy for Foreigners: 50 Years Ownership for foreigners.
Facilities: VinMart, Foreign language center, park, gardens, Walking path, Aerial walk, Outdoor play area, Library, Art fountain, River inner the area, Rowing boat watching the inner river, 4 seasons swimming pool, Sky Pool, Hair & Nail Salon, Gym – Fitness, Healthcare Center, Luxury spa, Sunshine School, Smart parking.
4. WATER POINT in Ben Luc, Long An - 38km from SAIGON
Project Name: WATERPOINT LONG AN
Investor: Nam Long Corporation and Nitshitetsu Group - Japan
Location: Provincial Highway 830, An Thanh Commune, Ben Luc, Long An - A neighbour of Ho Chi Minh City.
Total Area Of Property Project: 355 hectares.
Policy for Foreigners: 50 Years Ownership for foreigners.
Residential Area
3 Kindergarden Schools, 2 elementary schools, 1 high school and 2 international schools.
1 hospital, 2 clinics.
Central Green Park Scale 25ha.
29ha Riverside Park Strip.
8.6ha Freshwater Bay
1 Church, 1 Temple
3 Shoping Centers, 5 Sports Centers
Contruction Density: 22.7%
Construction Progress: Construction of infrastructure and completion of model houses.